Deep sea fishing is a thrilling adventure that provides access to the ocean's largest predatory fish. However, navigating the open waters and locating the best fishing spots can be challenging if you're not experienced. That's where hiring a deep-sea fishing charter comes in.  
A charter provides an expert captain and crew who knows where to find the biting fish. They'll handle all the logistics so you can focus on reeling in your catch.
Here are five key reasons to hire a deep-sea fishing charter on your next trip.
1. Expert Local Knowledge 
One of the most significant advantages of booking a deep-sea fishing charter is tapping into the captain's expert local knowledge of the waters.
Deep sea fishing charters like Deep Sea Fishing Charters Gold Coast have extensive experience fishing in the region spanning decades. Over the years, captains meticulously map out different areas, taking note of any changes in conditions or fish populations. They observe the tides and currents to understand their impact on where species congregate. Some captains have fishing journals detailing the best spots dating back generations.
Rather than guessing where to drop your lines and wasting time, the captain will take you directly to proven hot spots. For example, they may know that snappers like to school around certain rocky outcroppings around the full moon. Or, when the breeze is from the northeast, sailfish chase bait near a seamount five miles offshore.
You'll maximize your chances of a big catch thanks to their insider tips on tides, currents, bottom structure, and baitfish movements tailored to the day's conditions. The captain's local expertise truly gives you an edge overfishing on your own.
2. Specialized Boats and Gear For Deep Sea Fishing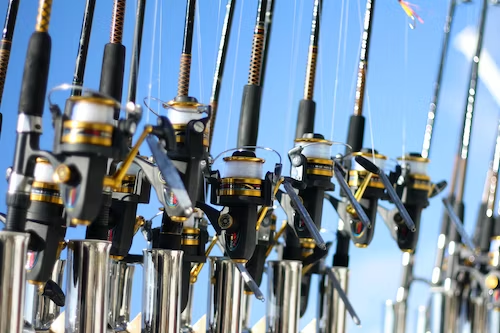 Small recreational boats limit access and line capacity. Deep sea charter boats are purpose-built fishing vessels 30–60 feet long. They have tuna towers for fish sighting, comfortable fighting chairs with leather padding, and rod holders at various gunwales and outrigger heights.
Downriggers are also standard, allowing fishermen to fish bait or lure at precise depths without manually adjusting lines. Charter vessels have enormous live wells for bait and iced fish. Professional gear like electric reels, outboard or inboard diesel engines, fish finders, and GPS enable safe, comfortable, and reliable offshore journeys in all weather.
Large boats allow different groups to fish separately, even in six-foot seas. You'll feel safer and fish in any weather. Charter clients receive top-notch rods, reels, and equipment for the targeted species. You don't need to buy, transfer, and assemble gear for a one-time fishing trip.
3. No Need for Licensing or Equipment 
Booking a charter eliminates the necessity for local species licensing and permits. Regulations vary by water body, fish, and fishing method. Saltwater fishing licenses are required in several states to drop a line in the ocean. Others limit the bag limits of popular sport fish, including yellowfin tuna, wahoo, and mahi mahi.
Charter captains obtain all commercial fishing licenses and permits for you. This saves time studying restrictions and fees, which can pile up for non-residents. It also eliminates tension and costs if you accidentally break a rule owing to misunderstanding complex criteria.
You only need licenses, not a boat, trailer, motor, fuel, tackle, fillet knives, coolers, safety gear, or transportation to access top fishing regions. Charters cover all sports charges upfront and continuously. You can deep-sea fish without spending much or worrying about storage. 
4. Knowledgeable Crew Helps in Deep Sea Fishing
In addition to having a competent captain, deep-sea fishing charters have knowledgeable mates to help guests. A standard charter has at least two mates for a high crew-to-angler ratio and personalized service. After years on charter boats, mates know fishing strategies.
They'll start each trip by teaching knot tying, lure/bait choosing, and targeted species behavior. Mates bait hooks, change lures, net fish, remove hooks, weigh catches, and take photos when fishing. They can recommend line classes, rod actions, drags, and more for tuna, wahoo, and dolphin fish.
Mates can identify local fish species and understand size and bag limitations. They may advise you on handling, bleeding, filleting, packaging, and storing your catch to maintain quality for fresh or frozen consumption. Fishing with other fishermen who love to share stories is more fun and social.
5. Peace of Mind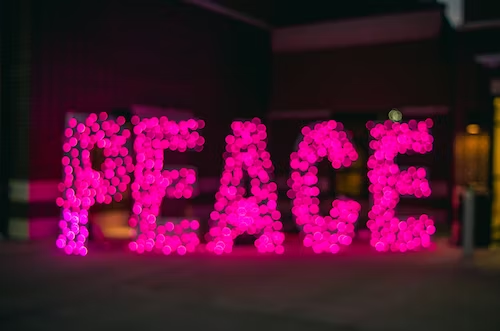 Charters let you relax while professionals handle all the details so you can enjoy your day on the lake. Coast Guard licenses and thorough safety training are necessary for charter captains. EPIRBs, flares, life jackets, first aid, and more are carried out based on laws. 
The skipper can fix an engine or call for a tow if it fails. Weather forecasts and expertise in navigating diverse situations are also monitored. The captain will speed up and safely return to port amid a storm. The crew can also provide non-drowsy motion sickness drugs and natural cures to help you enjoy your trip if you get seasick.
After the day, the crew cleans up so you can relax with your fresh catch for the kitchen or freezer. You won't have to clean fish, equipment, and the boat before winter. Avoiding the hassles and risks of DIY deep-sea fishing is worth hiring a charter.
Conclusion
Hiring a deep-sea fishing charter takes the stress out of your fishing trip and puts you on fish fast. You gain access to the best local knowledge, specialized equipment, and a crew there to assist. It allows you to maximize your time on the water, catching whatever species are biting that day.
So, next time you want an exciting deep-sea fishing adventure without hassle, look no further than booking one of the area's top-rated charters.