5 Must-Know Tips For Renting A Home In Nashville 
5 Must-Know Tips For Renting A Home In Nashville
Finding suitable real estate is never a glamorous task. Nashville has an excellent reputation for a booming real estate market besides its vibrant music scene. The city hosts diverse neighborhoods and housing options, promoting finding the perfect rental property matching your needs and preferences.
A newcomer searching for a new place must know what to expect when navigating the rental market in Nashville.
It may be a family-friendly house in Germantown, a cozy apartment in East Nashville, or a trendy loft in The Gulch. These tips can empower you to make informed choices and find an ideal rental property in the heart of this city.
1. Credit Check
Property agents can help you secure a home in your desired location. However, they must check your credit history to assess your financial ability and responsibility. Contact Omni Realty Nashville rental property managers to determine the threshold you must meet to get a rental house. You can overturn a low credit score or negative marks on a report if you pay off debts and resolve any disputes beforehand.
Some landlords give a chance for an explanation, so honesty in explaining a financial situation can foster trust. A co-signer or paying a higher deposit can also reassure the landlord if your credit is not solid.
Rental history, including references from past landlords, is as vital as a good credit score. A clean rental history can compensate for a lower credit mark and redeem you.
2. Budget Wisely For Home
Nashville's cost of living varies depending on the neighborhood. Creating a budget helps you understand what is affordable and which areas are within your price range. It also ensures there is enough money left to cover utilities.
Budgeting for the upfront renting costs should include security deposits, application fees, and potential vouchers and discounts. These can add up quickly without adequate planning, hence the need to consult property management companies to plan your finances. Moreover, consider commuting costs and decide whether driving or using public transport is ideal. Gas prices can fluctuate, and insurance or maintenance costs for a vehicle can add up, squeezing your choices. 
Additionally, set aside money for emergencies. It is impossible to know when renting prices will hike in Nashville. Including a buffer in your budget is a wise undertaking. Budgeting paves the way for enjoying your new living space while maintaining financial stability.
3. Neighborhood Research For Finding Home
Researching neighborhoods can also help you select a suitable rental property in Nashville. Assessing crime rates and safety should be a top priority. Various websites publish these statistics for comparing rental living spaces.
The daily commute to work or school is another consideration. Nashville has unpredictable traffic, so proximity to certain destinations matters. Identify nearby amenities like healthcare facilities, parks, and convenience stores. Evaluate the quality of schools in the area if you have children by looking at ratings and reviews.
Consider noise levels from nightlife, traffic, and other sources if you want a quieter place. You can talk to neighbors to get insights into the neighborhood's weaknesses and strengths. Conducting thorough neighborhood research aids in making an excellent decision when looking for a rental home.
4. Inspect the Property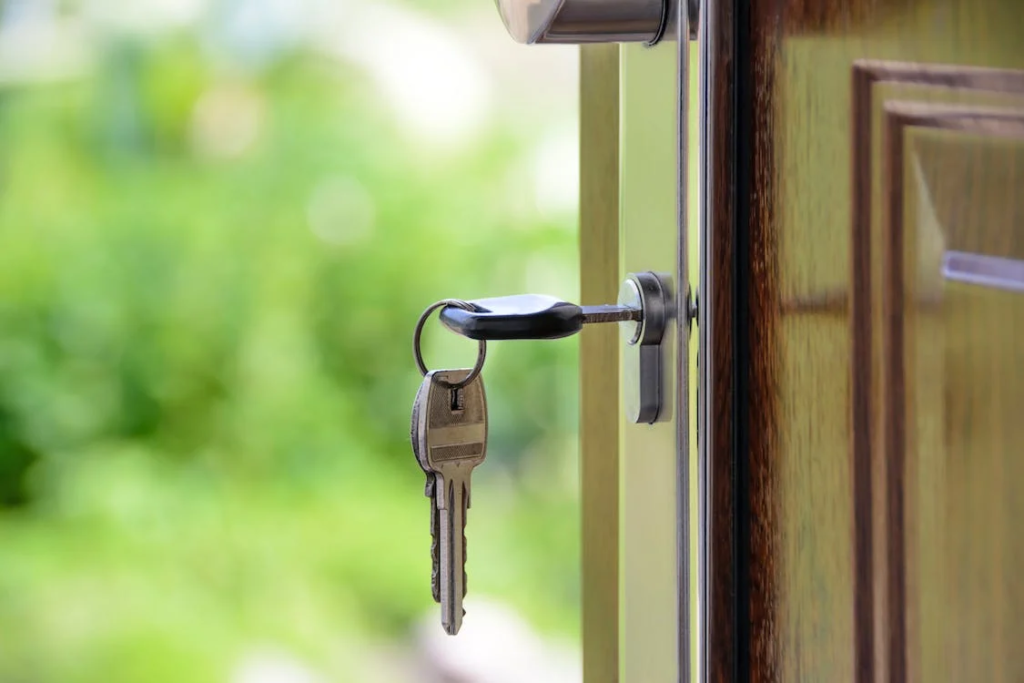 Property inspection determines its condition, including safety concerns or possible maintenance problems. Take pictures and notes of existing issues or damage. This documentation is crucial when discussing repairs with the landlord.
Ensure the property meets safety standards, including functional carbon monoxide and smoke detectors. Inspection also allows you to see amenities like air conditioners and plumbing working. That gives assurance that everything is in order and the features meet your needs.
If you notice problems during the inspection, you can use them for negotiation points when discussing the lease terms. It also offers protection from the pre-existing damages liability when you move out. Consider hiring a professional inspector for a more comprehensive check, especially for outdated properties or those with complicated systems.
5. Read the Lease Carefully
Leases are lengthy and contain legal terminologies covering the agreement. Reading it ensures you understand your responsibilities and rights as a tenant. It entails the rent price, due dates, and maintenance expectations.
Carefully reviewing the contract can identify fees or clauses that may emerge later. Issues like pet rules, penalties for late rent payments, or restrictions on property modifications can catch you off guard. Reading the lease creates room to discuss and change terms or conditions before signing.
A clear understanding of the lease can also provide legal protection if disputes arise during the tenancy. It serves as a reference for resolving misunderstandings or disagreements. Nashville may have specific rental laws, so reading the lease ensures compliance.
Summing Up
Finding a befitting rental home in Nashville without guidance can be complex and draining. You will need the services of a registered rental property manager to secure your dream home. Besides, employ various techniques to locate the perfect living space in this city. The tips discussed in the post are an ideal starting point. But double-check your sources and follow the law when embarking on this journey.