Do you intend to build a website for your personal or professional needs? It may be both an exciting and challenging process to find the ideal website design company in Abu Dhabi. With so many alternatives accessible, it's crucial to understand how to choose the one that best suits your objectives.
We'll take you through every stage of the process of choosing a local web design company that meets your demands in this comprehensive blog. These aspects can make it easier for you to understand the world of website design. Creating a website is mandatory for all types of businesses now. So let's dive in and find what and who is best for designing your business website.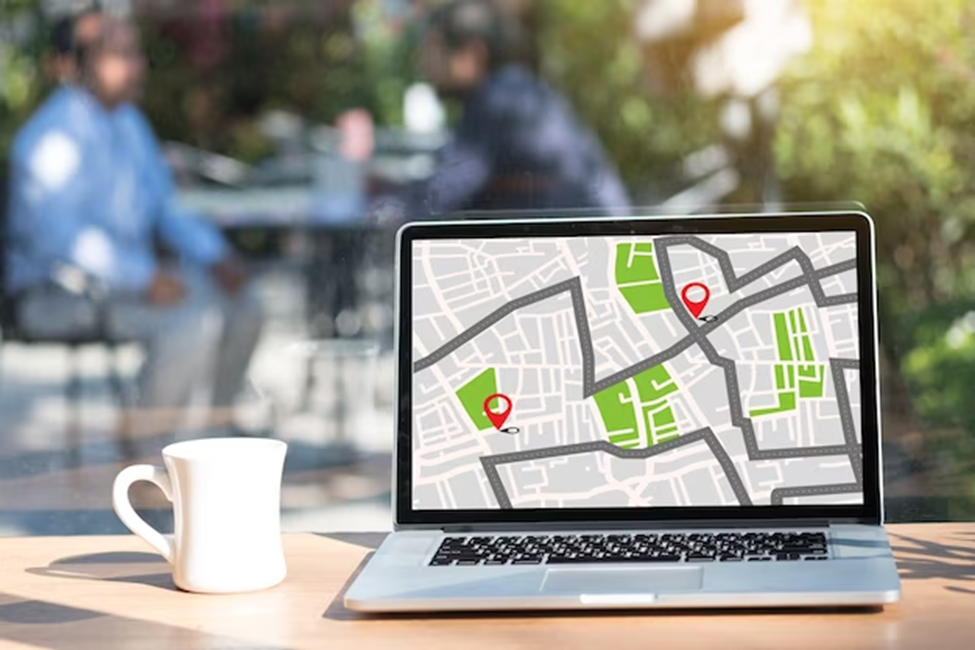 Factors to consider when a website design company in Abu Dhabi
1: Why a Great Website Matters
Let's first examine the significance of having a fantastic website before selecting a website design company in Abu Dhabi. In the modern digital era, your website frequently serves as the public's initial introduction to your company. It functions as a digital shop where your goods, services, and brand personality are displayed.
A well-designed website can draw users in, keep them interested, and eventually turn them into paying clients. Therefore, spending money on expert site design is essential for building trust and encouraging development.
2: Defining Your Needs and Goals
The first step in choosing the right website design company is to define your needs and goals. What purpose will your website serve? Are you selling products, sharing information, or building an online portfolio?
By clarifying your objectives, you'll have a better understanding of the type of design agency you require.
For instance, if you're an e-commerce business, you might need a company experienced in creating online stores with secure payment gateways. On the other hand, a creative professional might seek a design agency that can capture their artistic style.
3: Researching Website Design Companies
Once you have a clear idea of your needs, it's time to start researching website design companies in Abu Dhabi. A simple online search using keywords will yield a list of options. Explore their websites, portfolios, and client testimonials. Look for agencies that have worked with businesses or individuals like your industry or niche. This will give you an idea of their expertise and whether their design style aligns with your vision.
4: Evaluating Experience and Expertise
When it comes to website design, experience and expertise matter. An agency with years of experience has likely encountered various challenges and has a better understanding of what works and what doesn't.
Check if the agency's portfolio showcases a diverse range of projects, indicating their versatility. Additionally, inquire about the technologies they're proficient in – a good agency stays updated with the latest design trends and tools.
5: Considering Design and Creativity
The design is the heart of your website. It's what captures visitors' attention and makes them stay.
When evaluating potential agencies, pay close attention to the creativity and uniqueness of their designs. Avoid templates that might make your website look like countless others on the internet. Instead, opt for an agency that can tailor their designs to your brand's personality, ensuring your website stands out.
6: Communication and Collaboration
Effective communication is essential for a successful partnership with a website design company. They should be willing to listen to your ideas, understand your requirements, and provide valuable insights based on their expertise. Collaborative agencies involve you in the design process, keeping you updated on progress and incorporating your feedback. This partnership approach ensures that the final product aligns with your vision.
7: Budget and Pricing Transparency
Although price shouldn't be the only deciding element, it's crucial to comprehend the agency's pricing structure.
A reputable website design company in Abu Dhabi will provide transparent pricing information upfront. This helps you avoid any unexpected costs down the line. Keep in mind that investing in quality web design is an investment in your brand's success, so prioritize value over the lowest price.
8: Client Reviews and Testimonials
Client reviews and testimonials offer valuable insights into an agency's performance and client satisfaction.
Reading about others' experiences can give you an idea of what it's like to work with the company. Look for agencies with positive feedback regarding their communication, design process, and project management. If possible, reach out to their past clients to gather more information.
9: Timelines and Project Management
A well-organized agency follows efficient project management practices. Inquire about their estimated timelines for completing your website. Timely delivery is crucial, especially if you have a launch date in mind. Clear milestones and a well-defined project plan demonstrate the agency's commitment to delivering quality work on time.
10: Trusting Your Instincts
After conducting thorough research and considering all factors, trust your instincts. Choose a website design company that not only ticks all the boxes but also feels like the right fit for your vision and values. A good partnership with a website design company in Abu Dhabi can lead to long-term success and a website that you're proud to showcase.
Beyond the technical aspects, seek a partner who understands your unique story and can translate it into a captivating design. Remember, the journey to a remarkable website involves more than checkboxes – it's about finding a collaborator who shares your passion and can turn your digital dreams into reality. So, begin this journey armed with knowledge, and watch your online presence flourish.
Conclusion
In conclusion, selecting a website design company in Abu Dhabi involves a thoughtful process of evaluating your needs. Researching agencies, and considering factors. By following these steps and trusting your instincts, you'll be well on your way to partnering with an agency that can bring your website vision to life. Remember, your website is a digital representation of your brand, so investing in quality design is an investment in your brand's success.