How to use Instagram Carousels to Increase Instagram Engagement?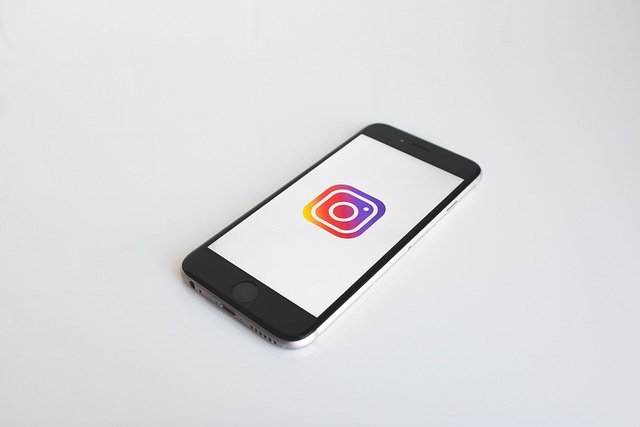 Instagram keeps on evolving and introducing new features to bring the best benefits and user experience to its business community. Instagram carousel is one of its latest introduced features which offers a very high engagement rate comparatively but it is not being utilized that much in the context of business accounts. Only about 19% of the total content of Instagram comprises this carousel feature. The main reason for the under usage of this outstanding feature is only the lack of knowledge about its effectiveness and useability.
Content creators don't know how to get benefit from this amazing opportunity but they just only need to be a little more creative and come up with some out-of-the-box ideas and they can get outstanding results by using this feature. This feature should be used by brands who want to get instant results in terms of visibility and performance on Instagram. Additionally, when you start using the newly introduced features in your content it makes the Instagram algorithm work in the favor of your brand. on the other hand, if you remain stuck to the conventional style of marketing you start losing your visibility because it is lowered by the Instagram algorithm.
In this blog, we are going to discuss the ways of using an Instagram carousel to get the maximum benefits of this amazing feature. But before moving forward have you ever thought of increasing your Instagram engagement instantly? Yes, it is possible to get a massive engagement with buy Instagram followers. Let's get started.
How to use the carousel feature on Instagram?
Carousel is the newly introduced feature of Instagram which allows users to share up to 10 photos or videos in a single post and all this content is shown in the form of slides. To use this feature, you need to follow the given steps.
Click on the plus sign to create a post on Instagram
Select the icon of a layered square
Choose any ten photos or videos or a mix of both from your gallery
Now tap Next
An interface will appear which will be allowing you to edit all of these pictures individually
You can rearrange the order of your content by holding and dragging them
Once you are done with all this just click on the "share" option and it will be shared in the form of a carousel on your Instagram profile.
This feature can be in square, landscape, or portrait form and the size you choose for the first photo will be applied to the rest of the content as well.
Why this feature is highly engaging?
Carousel is a feature that offers content in the form of slides so if you get an interested user that wants to go through the whole content of your carousel post he or she will spend more time sliding through the whole content you have shared. So, it will keep the viewers on your posts for a longer time hence helping you get a higher engagement rate on your post. Additionally, this is a newly introduced feature by Instagram so it tends to appear more in the feeds because Instagram is populating it everywhere to drive awareness about it. You can get the following benefits by adding this feature to your content strategy.
It leads to a higher engagement rate on your post
It also increases your engagement per impression rate hence increasing and helping you get more likes
It helps you get more comments on Instagram
This type of post is more saved by the audiences
This feature increases the chance of a higher reach rate on your Instagram profile.
Following are some of the best methods to utilize this feature and get the maximum advantage of it.
Tutorial content
One of the most advantageous and finest use of Instagram carousel features is to use it while making a tutorial on Instagram. Tutorials are videos in which you are teaching your audience about something they don't know that is why you have to be very descriptive. Instagram carousel is the best way to present the descriptive type of content also if you want to show the different stages of a process you can make multiple videos or photos and then share them by binding them together in the form of a carousel post.
For example; if you want to share a makeup tutorial, you should create the first post which is without makeup, and then add the photos or videos while your makeup look is in process and then share the final look in the last slide. This makes your viewers so curious about the final look and they will be sliding through the whole content to see the final results.
Educational content
This feature is also very effective to share educational content. Sometimes we need to share the content in the explained form and if we share it in a single post, it will create so much mess on the post hence it can't be liked by people as it looks so boring. But using the carousel feature you can share the educational content in the form of slides containing graphs, infographics, and charts to explain the content in an interesting and fun way. This will not annoy the reader and they will enjoy watching and reading this type of content.
For example; if you want to share content related to education you can amazingly describe the content while using graphs and infographics. It seems so interesting and engaging also it keeps the attention of your audience for the long haul.
Storytelling
This is another smart use of this feature if you want to capture the attention of your audience on your posts. By adding some creativity, you can amazingly do storytelling using the carousel feature on Instagram. You can create beautiful graphics and put them in slide form to show the progression of your story content. If you are adopting an interesting storytelling method, it will keep your user reading your content till the end. Hence, you are going to get more views with higher engagement by using the carousel feature for storytelling.
But if we talk about a conventional style of storytelling through a single post it will get you only one view from one viewer but if you divide your story into different posts then you will be getting views for each part of your storytelling post.
Behind the scene content
The carousel feature can be best utilized to share behind the scene content. whether you are a big company or a small start-up, behind the scene posts are always very popular and people just love to know more about the culture of your workplace and the process of your production. But the compilation of such type of post in a single graphic or video seems difficult and boring as well but what if you start sharing your content in the form of a carousel post so that you can share this engaging content more engagingly?
Most of the content which is termed as behind the scene content on Instagram is the content that is in its perfect form after all the editing and effects are added to it versus the content which is without any editing and has the content filming process in it. So, it really entertains the audience and they start taking an interest in your content and also interact with you.
Spotlight content
You can show people, products, and businesses you support by creating a spotlight post with the help of the carousel feature on Instagram. Many times, we need to share the spotlight content of multiple people just to give them some credit which was not that much easier before the advent of the carousel feature. We would have to either share all the information about different people in one single clumsy post or we would have to create a separate post for each of the spotlighted people which was not a good practice at all. The carousel feature thus simplifies this process and makes it possible to share multiple graphics in a single post which is amazing.
For example, if a brand wants to spotlight its most engaging users to appreciate and motivate them then it will not need to create multiple posts for each of its followers. They can rather utilize the carousel post to present this type of content in a more organized format.
Conclusion
So, all of the above-given tips are the best methods to use this feature while creating your content on Instagram. Marketers and content creators need to keep on learning about emerging trends and features because they are newly introduced and Instagram promotes them more than its previous features. Instagram carousel is no doubt the best way to present your descriptive data that cannot be shared in a single post. It not only saves you from the hassle but also maintains a good representation of your overall profile look.
Hope you find this article so helpful. If you still have anything to ask, feel free to write us in the comment section below
We just love to hear from you.
Thank you.