Copying text from an image can be very useful for accessibility, searchability, and editability. For example, you may want to extract text from a scanned document to make it more accessible to screen readers or to allow the text to be indexed by search engines. Here are some of the top methods for extracting text from images.
Why Copy Text from Images?
Accessibility
Extracting text from an image makes the content accessible to people using screen readers or other assistive technologies. This increases accessibility for people with visual impairments or reading disabilities. Searchability Search engines cannot index the text content within an image. By extracting the text, you make the content searchable online. This improves discoverability and SEO.
Editability
Once converted to text, the content becomes easy to edit or format as needed. You can copy-paste the text into documents or applications for further editing.
Methods to Extract Text from Images
There are several options available to extract text from images, both online and offline. Here are some of the most popular methods.
Using Google Drive OCR
How it works
Google Drive has a built-in optical character recognition (OCR) feature. Simply upload the image containing text to your Google Drive account. Right-click on the image and select "Open with" and choose "Google Docs." This will run OCR and convert the image into an editable document.
Pros and cons
Google Drive OCR is free, integrated, and easy to use. It works on most standard image formats. However, accuracy may be limited for complex layouts or low-quality scans.
Using Online OCR Tools
Options
There are many free online OCR tools such as convert image to text online, ABBYY FineReader, and more. Most accept JPG, PNG, PDF, or other standard formats.
How to use
Simply visit the website, upload your image, configure any options, and run OCR. Results can be copied or downloaded in DOC, TXT, PDF, or other text formats.
Pros and cons
Online OCR tools are easy to use with no software installation needed. However, file size or monthly usage limits may apply to free versions. Accuracy varies across providers.
Using Mobile Apps
Options
Mobile OCR apps like Image to Text, Adobe Scan, Microsoft Office Lens, TextGrabber, Google Keep, and Prizmo can extract text from photos taken on your phone.
How to use
Capture a photo of the image containing text, or import an existing image. The app will detect and extract printed text using OCR and provide copyable results.
Pros and cons
Mobile apps are convenient for on-the-go OCR needs. However, free versions may have limited features. Image quality can impact accuracy.
Using Desktop Software
Options
Robust OCR software like ABBYY FineReader, Read iris Pro, and OmniPage provide advanced OCR conversion and editing tools. These work with high-quality scans and complex documents.
How to use
After installing it on your computer, open the application and load your image. Configure the OCR settings and language as needed. Export or copy the converted text when processing is complete.
Pros and cons
Desktop OCR software is the most powerful option but requires purchasing. Learning to use these complex tools also takes time.
Tips for Best Results
Here are some tips to get the highest quality text extraction from your images:
Image preparation – Ensure the image is clear, in focus, and with good contrast between text and background.
Choosing the right tool – Consider factors like image quality, document complexity, expected accuracy, and OCR language support.
Manual correction – Review results and manually correct any misinterpreted text by the OCR engine.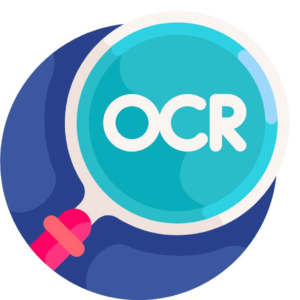 Conclusion
Extracting text from images opens up many possibilities to improve accessibility, search optimization, and document workflows. A range of options exist, from Google Drive's integrated OCR to powerful desktop software. With the right preparation and tool selection, you can achieve great text extraction results. The extracted text can then be used across various applications.
FAQs
Q: Is extracting text from an image legal?
A: In most cases, converting an image to text for personal or research use is legal under fair use copyright principles. However, redistributing significant copyrighted text without permission may violate copyrights.
Q: What image formats can I use?
A: Most OCR software and tools support the conversion of standard image formats like JPG, PNG, TIFF, PDF, GIF, and BMP.
Q: Does OCR work well on handwritten documents?
A: OCR mainly recognizes printed text. Handwriting recognition accuracy is limited compared to printed documents. Specialized handwriting OCR may yield better results.
Q: Can the extracted text be edited?
A: Yes, most OCR conversion results allow you to copy, paste, and edit the extracted text. Formatting may need to be reapplied after pasting into a target application.
Q: Does OCR work on languages other than English?
A: Many OCR tools support Spanish, French, German, and other European languages. Support varies for Asian languages like Chinese, Japanese, and Korean. Check language compatibility before selecting an OCR tool.