There has been a rapid transformation in the world. Over the past several years, innovative business ideas and new technological advancements have the potential to change the trajectory of human history dramatically. The pros of establishing your business are many, and you will regain control over your schedule, follow your interests, and, most importantly, earn more money.
With so many alternatives in 2023, choosing which business projects are worth undertaking could be difficult. Even though adopting a new trend may occasionally be risky, it may also be quite profitable.
You might have noticed that several of the ideas on this list have recently gained popularity. Some are riskier but more competitive because they have a long history of popularity. If you want to create a part-time internet business for passive income or become a full-time entrepreneur, your product or service must address an unmet consumer demand.
Have you been looking for the best unconventional small business ideas to test in 2023? You're lucky since this article has compiled a thorough list of five concepts worth trying.
1. Soya Products Manufacturing Business
The world's second-largest crop by area is soybean, particularly in developed nations. Its widespread use and popularity are due to soybeans making various products, including soy milk, soy sauce, soy chunks, and other products.
Vegan people also choose soybeans because of their high protein content and provision of essential amino acids for the body. These few elements are sufficient to demonstrate the product's market demand.
A company owner can produce various international soy products and sell them on the open market. You may choose any product to make, but the ones with high demand and decent returns matter.
Technically, the many soy products you create would require different raw materials. The majority of soy product processing may be done right at home.
However, some of those goods would also need equipment to refine and process the fat, making the final product healthier and more useful. Producing soy products may be a simple and successful business venture for proprietors.
2. Start A Dropshipping Business
One of the most fantastic business ideas is Dropshipping. It is easy and affordable to launch.
The dropshipping fulfillment strategy comprises having a 3rd supplier warehouse and distributing goods on your behalf. It is among the most incredible businesses to start because of its low overhead, lack of engagement, and flexibility.
You don't need to handle any things personally; all you need to do is make the sales and send the orders to the supplier. It's among the least expensive and easiest companies to start.
You may create your online store with a theme that targets a particular market and combine products from one or more merchants. Your supplier fills a customer order for a product placed with you on your behalf. However, you will be responsible for your business marketing and customer service.
Dropshipping is a fantastic way to establish a business and determine whether your unique products will sell in the market before investing in your own company. Make sure to get a product sample to know that the supplier is reliable and offers your customers the best quality products.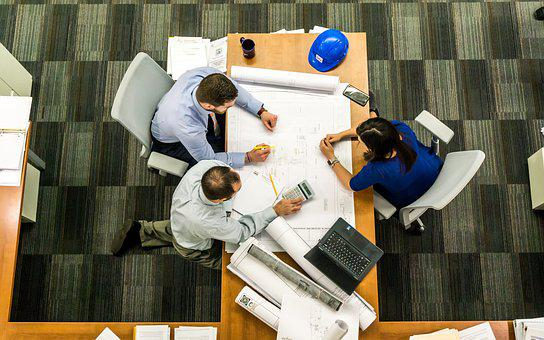 3. Cleaning Service
You might be able to earn money by establishing a cleaning service if you love the chore yourself. With a small staff, a selection of cleaning supplies, and trucks, you may offer cleaning services to individuals, residential properties, and business buildings. On average, the hourly cost of cleaning services ranges from $25 to $50. Cleaning services are uncomplicated businesses with low startup costs; all you require to attract customers is planning, dedication, and advertising.
Consider charging extra for upscale services to differentiate your business from rival cleaning businesses. These offerings could distinguish the new cleaning company from more established companies with too many clients to provide that quality of cleaning.
4. Home-based Catering
If you want to cook and see it as an outlet for your creativity, you may establish a home-based food catering business and make a fair living.
The initial cost varies depending on the size of the setup you choose. If you begin with smaller events, you can manage on your own for less money.
Most home caterers start by creating a website, testing local food markets, or engaging with platforms allowing culinary experts to profit from their skills.
5. Property Management
You could succeed as a property manager when you have gained professional experience in the real estate market or are skilled at developing real estate management software.
The main problem is that several property owners are present all over the city who do not have sufficient time to oversee all their holdings. So, they look for businesses that offer services like collecting the rent, repairing the damages, and handling problematic tenants.
Therefore, you may succeed as a professional property manager with expertise and knowledge in this real estate field. This business is profitable, and someone who is into technological advancements like property management software can benefit even more.
Final Thoughts
Although starting a great business to address a particular need could seem difficult, the outcomes might be quite gratifying. If your company concept innovates to fill a need, it has incredible potential. Any interest you may have has a strong probability of becoming a lucrative company. So, by all means, do your best when you feel confident and up to the task.