5 Tips to Get Rid of Depressing Thoughts When Studying Abroad
5 Tips to Get Rid of Depressing Thoughts When Studying Abroad
International students, due to a rigorous lifestyle, have to pay special attention to mental health. No doubt, the universities have organized a system named the International Students Support System to provide instant help to the students studying there from different nations. But yet, this doesn't place a full stop on the problems faced by the students.
They have to engage with a huge life of problems and that too on a daily basis. They feel depressed, and anxious over missing the small opportunities, and are often afraid of losing the entire game. In such a situation, it is not possible to live with a free mindset.
The article will provide the best information on the top tips for getting rid of depressing thoughts. For sure, these depressing thoughts will never let you live your life to the fullest. It is really very easy to get rid of depressing thoughts.
To get your study visa approved, approach the Student visa consultants who have profound knowledge of the process to get your visa approved.
International students can find the following tips quite beneficial in getting rid of depressing thoughts:
1. A Proper Sleep Pattern 
A proper sleep pattern is the foremost requirement to get out of anxious and depressing thoughts. If you feel irritated at small issues then, this may be due to a lack of proper sleep pattern. Yes, not having profound sleep last night can result in poor concentration. To ensure that your mind gets the rest it needs, we advise you to relish at least 8 hours of sleep per day.
A regular sleep schedule is the ideal therapy for you that will improve your efficiency at work. Let us tell you that oversleeping can be harmful to your health and must be avoided for the sake of better concentration. Therefore, if you truly want to get rid of the negative mind cycle, make sure you relish a healthy sleep pattern.
2. Breathing Exercise For Depressing Thoughts
To get instant relief from the pain of negative thoughts, you can try breathing exercises. Just focus on your breaths whenever a thought starts to hover over your mind. This can also help the working professionals in addition to the international students to get relief from a hectic schedule. Also, if you have any thoughts occurring in your mind over and over again, you can try this trick to get instant relief from the pain that is occurring due to negative thoughts.
3. Talk to Someone You Trust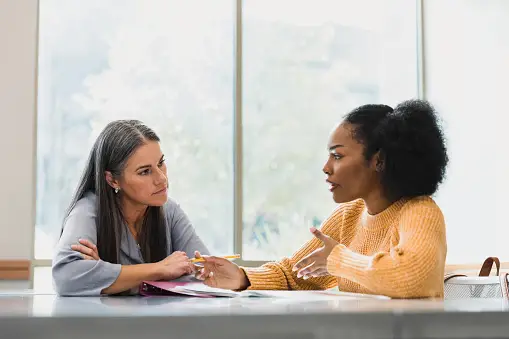 Try speaking with some trusted people and sometimes they could also be God, your parents, or a sibling. This is the best way to get the solutions for the thoughts that are causing you anxiety.
Also, if they really care for you, they will just listen to you, and maybe they will fail to provide a solution. But for sure, this will give you some relief by giving you a chance to transform your pain into words.
4. A Healthy Lifestyle
Promise yourself that you will focus on your own growth instead of saying negative things about someone. Just focus on your happiness rather than asking bad for someone. Yes, for good mental health, you can seek help from meditation and words from the experts. Along with that, don't hesitate to develop some positive habits in you to live your life to the fullest.
5. Self-Care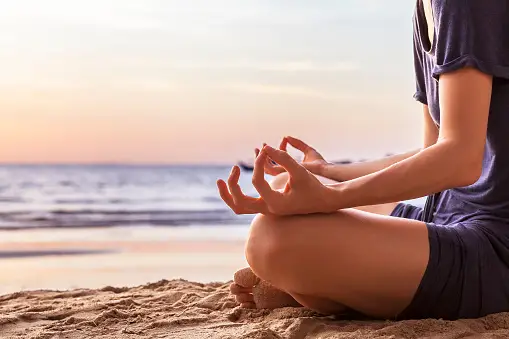 Self-care is quite important when you are going through the toughest phase of your life. Yes, get some time for skincare, and don't forget that talking to your loved ones is also a very necessary step to live a happy life. Also, in the evening, try to connect with the present and be grateful for all the blessings and a wonderful life.
Get your US study visa with the help of the best us visa consultants in amritsar who have profound experience in handling the US study visa application process.
Conclusion
Set yourself free from the cycle of negative thoughts and learn to have faith and hope for the best, no matter how bad the situation is becoming. Also, spend some time to appreciate the life and efforts that you have done to come this way.