5 Must-Have Features to Consider When Buying UHD TV
Rising demand for immersive viewing experiences, coupled with large-scale availability of 4K content, like live events, television shows, and movies on subscription-based streaming solutions like Disney+, Amazon Prime Video, and Netflix, are positively impacting the 4K TV market size that has reached $206.94 billion in 2022 and is expected to stand at $683.15 billion by 2028.
4K, essentially a UHD screen resolution, has quickly become the default screen resolution for most TVs you will likely find in stores. Offering four times the number of pixels compared to HD screens, UHD TVs with 3840 x 2160 pixels resolution offer a more lifelike viewing experience. Nevertheless, buying a UHD TV can be challenging if you are unaware of the features to consider. Hence, here's a short guide for you:
1.Check the Screen Size and Display of Your UHD TV
Going for the 4K UHD technology means you can have a larger screen in your smaller space because you can sit closer to the set without compromising your viewing experience. So, choosing the perfect screen size for your UHD TV will depend on your desired experience. If you have a large media or living room, choose the 65-inch models, like the 65UN7300PTC, for a cinematic experience.
Nevertheless, choose models in the 50-inch and 65-inch screen size range if you want the same cinematic experience in an average-sized space. While the 37-inch to 49-inches screen size range works extremely well for small-sized living areas and even bedrooms, the 32-inches UHDs are perfect for kitchens, RVs, dorms, and casual viewing spaces. However, you will not find many UHD TV sets with this screen size.
Also, choosing the right display for your UHD TV is crucial, and it can sometimes be overwhelming with several options, like LCD, LED, QLED, and OLED. Models in the mid-price range will generally feature LCD or LED displays, while those in a higher price range will have OLED or QLED screens.
While the LED TVs feature backlit displays behind their screen, enabling localized dimming and improved contrast, the OLEDs, with their backlighting coming from an electroluminescent film, produce higher contrast and better colors, enabling the TV screens to be extremely flexible and thin. Nevertheless, the QLEDs are a winner here with a longer life span, higher brightness, large screen sizes, no burn-in risk, and, most importantly, lower prices.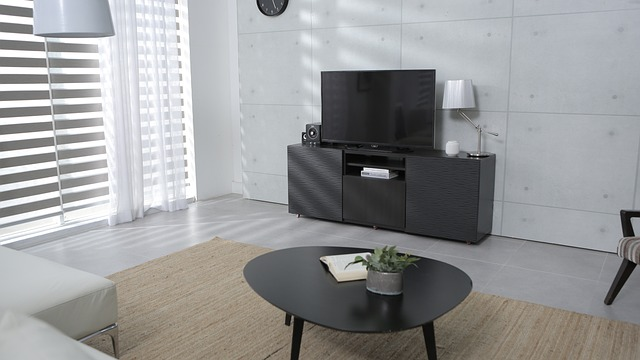 2.Always Consider HDR and Refresh Rate
Besides delivering more colors and contrast levels, the HDR or High Dynamic Range in 4K UHD TV offers increased brightness making images more lifelike and vibrant. While UHD Alliance, the industry trade group, recommends HDR 10 or Ultra HD premium as the perfect HDR range content standard when looking for UHD TVs, it's not the only format; other flavors include HLG, HDR 10+, and Dolby Vision.
For best results, ensure your UHD TV supports the same HDR that your HDR video uses and get an HDR video source, like streaming services or a 4K Ultra HD Blu-ray player with 4K Ultra HD Blu-ray discs produced using HDR format to make the most out of your UHD TV.
Further, consider the TV's refresh rate to understand how smoothly it displays motion. Generally, a model with a 120Hz refresh rate would be ideal; however, the 60Hz TVs may also be a good choice. But remember that only certain types of content, like sports, especially fast action trending games like motorsports or hockey, benefit from high refresh rates.  
So, if you are more into watching filmed entertainment, like TV shows and movies, opt for UHD TVs with lower refresh rates. Or you may even look for models' adjustable settings so everything appears how it is.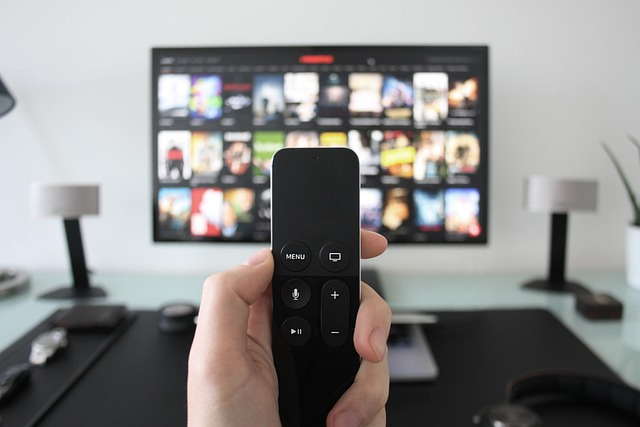 3.Integrations and Apps Supports Are Crucial
The integrations supported by a UHD TV are one of its compelling features. For example, those with in-built Google Assistant and Google Chromecast may be a great choice if your home features several Google devices and you want your smart UV to integrate with the same using voice commands. Similarly, if there are more Amazon Alexa-enabled devices in your home, like Echo Dots or Echo Shows, getting UHD TVs that easily integrate with Alexa makes sense.
Also, because the main purpose of a UHD smart TV is to entertain, consider your entertainment preferences when choosing these models. Check your UHD TV for all pre-installed apps and those you can easily install through their app store so your favorites are always on board.
4.Do Not Forget the HDMI and Connections
Look for the number of HDMI ports in your preferred UHD TV, and remember, the more, the better! That's because you get speakers; decoders; gaming consoles,gaming news and you already use up three HDMI ports. Similarly, if you plan to use an A/V receiver or soundbar with your UHD TV, ensure it supports HDMI ARC or eARC to pass audio back and forth between the speaker system and the TV.
Besides describing the appearance of a port, HDMI also describes a set of features that the ports can support; that's why looking for references to HDMI 1.4, 2.0b, 2.1, and 2.1a is very important. If you do not want to spend on another UHD TV set in the next five years, choose TVs with HDMI 2.0 support for future Ultra HD sources. Choosing a set with a minimum of 4 HDMI ports will also be advantageous.
5.Checking the Contrast Ratio Is Mandatory
Choosing a UHD TV with better brightness levels range is crucial for more subtle hues and shadows, resulting in improved details. To make the best choice, you must determine how a TV set displays shadow details by playing a movie with dark scenes and identifying whether it reveals the shadow details. Try experimenting with the TV's sharpness, brightness, and other picture settings to make an informed decision. But make sure the TV is on cinema or movie mode when testing its contrast ratio.
The Bottom Line
So, that's it! This short guide to buying a UHD TV ensures you do not miss out on any of the important features when buying a UHD TV. Ultimately, be smart with your choice and investment, ensuring you read reviews of different UHD TV sets before making the final decision.