4 Reasons Why Influencer Marketing Thrives in Advertising
How Influence Marketing Becoming One Of The Highest Rated Avenues For Advertising?
Influencer marketing may sound like a new concept to many people. However, this marketing technique has been around since at least the early 1800s.
Today, influencer marketing is widely regarded as one of the most effective digital marketing strategies. That's due to its ability to target a wider audience despite being considerably less capital-intensive.
In this article, we track down the history of influencer marketing and highlight what makes the technique remarkably effective.
Introducing Influencer Marketing
Influencer marketing is a social media marketing technique that relies on product mentions and influencer endorsements.
Influencers are people who enjoy a dedicated following on the internet. Some of these personalities are also considered experts in their niche. That explains why their product mentions, brand recommendations, or personal insights are often taken from a point of authority.
But as you might expect, there's much to know about influencer marketing before opting for this brand promotion technique.
https://hypefactory.com/blog is a great place to learn more about the ins and outs of influencer marketing, among the key things you'll discover include how to pick the right influencers and some of the industry's emerging trends.
Is Influencer Marketing Similar To Celebrity Marketing?
The terms "influencer marketing" and "celebrity marketing" may be used interchangeably. But they're not exactly similar.
Celebrity marketing is a type of influencer marketing where the influencer is a famous personality who may or may not have a social media presence. Note that all celebrities can be influencers, but not all influencers are celebrities.
Influencers usually have a direct connection with their fans as opposed to celebrities, who may be more distant and aloof. Due to their personal touch with their followers, influencers are more reliable than celebrities when it comes to product promotion.
The History of Influencer Marketing
Influencer marketing traces its history back to the 18th century.
British potter Josiah Wedgwood is widely regarded as the first beneficiary of influencer marketing. Wedgwood painted a beautiful cream-colored artwork that piqued the interest of Queen Charlotte in 1765.
Charlotte's love for Wedgwood's pottery earned him the nickname "Her Majesty's Potter." The potter leveraged his royal endorsements to promote his artwork as "Queensware."
In the early 20th century, influencer marketing evolved from royalty endorsements to the use of fictional characters. A noteworthy mention here is the Santa Claus character, who became associated with Coca-Cola in 1932. He's still the brand's most famous fictional character.
Fictional characters gradually gave way to celebrity endorsements. Athletes, musicians, actors, and even politicians have all been instrumental in promoting certain brands.
Celebrities still play key roles in brand advertisements. However, the current and most effective form of influencer marketing involves internet personalities with massive social media followings.
What Makes Influencer Marketing So Successful
1. Influencer Marketing Is A Billion Dollar Industry
Influencer marketing is a lucrative industry. The sector generates billions of dollars in profit for influencers annually. The United States influencer marketing industry alone was valued at $16.4 billion in 2022.
Admittedly, most of the profits generated from influencer marketing campaigns end up in the influencers' pockets. But the fact that the industry is so lucrative can only imply one thing – brands are benefitting from this marketing technique.
In fact, recent studies suggest that 89% of brands that currently engage influencer marketers will maintain or increase their revenues in 2023.
2. There Are Multiple Platforms to Conduct Your Marketing Campaigns
Social media websites enjoy billions of users.
Statistics indicate that some 5.19 billion people use the internet worldwide as of July 2023. That's 64.6% of the global population. Even more interesting is that most internet users have a social media presence.
Facebook leads the pack, with about 3 billion active monthly users. YouTube and Instagram follow in that order, with around 2 billion and 1 – 2 billion monthly users, respectively.
However, Instagram commands the lion's share of all influencer marketing campaigns undertaken on social media. A whopping 72% of marketers and brands in the US used the platform for influencer campaigns in 2022.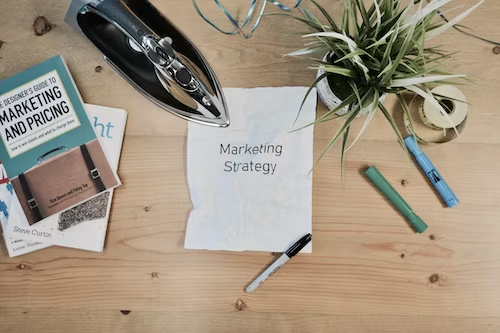 3. Influencers Enjoy Massive Social Media Following
Social media influencers are more reliable at driving sales than random celebrities. That's because influencers usually command a massive fanbase. Recent statistics suggest up to 72% of Gen Z and Millennials follow at least one influencer on social media.
Even more exciting is that social media platforms do not cap the number of followers one influencer may have. So, a single personality can potentially drive millions to your brand.
Soccer player Cristiano Ronaldo is currently the most followed person on Instagram, with over 359 million followers. Actor and musician Selena Gomez is the most popular Instagram personality, with over 430 million followers.
4. Influencers Enjoy High Confidence Among Their Fans
You may have millions of followers on social media. But converting them into meaningful leads is a whole new ball game.
Fortunately, influencers seem to excel in both. Surveys indicate that up to 50% of Millennials trust product and brand recommendations from influencers.
As previously mentioned, influencers attribute their high confidence ratings primarily to their ability to maintain personal contact with their followers. Some influencers are also knowledgeable about their niche. As such, their product recommendations sound natural and organic.
Final thoughts
The efficacy of influencer marketing depends primarily on an influencer's fanbase and reputation. Therefore, always exercise caution while looking for the best social media personalities to partner with in brand endorsements.